COVID-19 Solutions:
U-Safe Security

Home Automation

Home control is much more than a universal remote, or smart lighting. Home control is technology that links and controls the electronics and systems in your home through one easy-to-use interface. Our products make intelligent home automation and control possible and affordable for every home. We aim to improve people's lives by reducing the complexity of personal (or in-home) technology with easy-to-use, intelligent and affordable automation solutions. Behind everything we does is one simple belief: life's better when everything works together.

With solutions for all of your home technology we allows you to incorporate all of your technology needs within one simple to use system. Our systems are only limited by your imagination.

Our engineers provide the full service including; consultation, design, supply, installation, testing, troubleshooting, repair, training and support.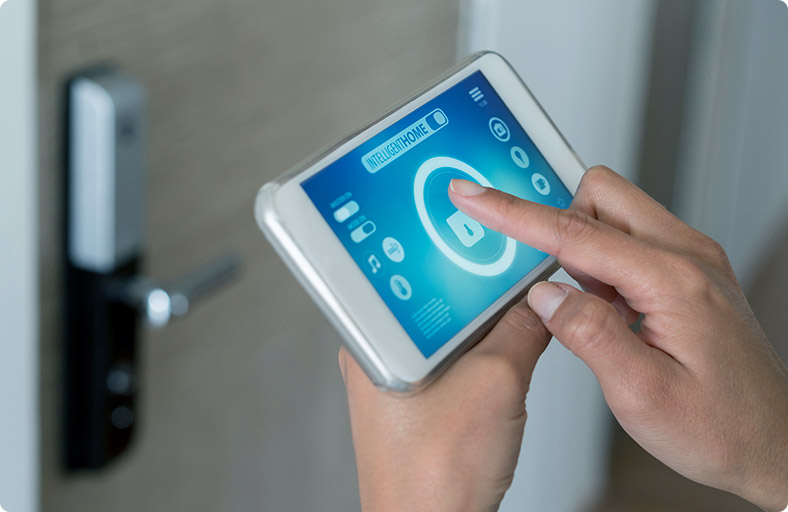 Interface
A variety of intuitive interfaces let you control your lights, temperature, air-conditioning, curtains, blinds, movies, music and much more. You may prefer an elegant in-wall touch screen for the kitchen and an easy-to-use remote for the family room.
Mobile
The systems we install have everything you need to control your home from your smart phone, iPad or anywhere you have Internet access.
Lighting
Our dimmers and switches easily replace existing light switches, or plug into outlets to offer complete control of your lights, sockets and electronic equipment without construction hassles. And the energy savings come naturally.
Controllers
Controllers are the central hub of every smart home system. Each model gives you powerful control over your entire home and enables you to build your dream home-control system over time.
Audio / Video
From speaker points to audio switches, iPod docks to media players, Our products make it easy to design a home theater or multi-room music masterpiece.
Climate
Curb your monthly bills and ease your eco-conscience by automating systems to conserve energy. Control energy use from anywhere and learn how much power you're using during peak hours.