COVID-19 Solutions:
Intruder alarm installations with

U-Safe Security

U-Safe Security supply and install an extensive range of leading quality home and business alarm systems available on the market today. Installed by highly trained technicians we will tailor a system to suit your home or office environment, giving you the very best protection we can offer. Our team have extensive product knowledge for both domestic & commercial markets meaning we can not only complete your install but supply you with the latest in security technology.
User
friendly
With a simple passcode or key fob operation our alarms are very easy to use. Our engineer will provide you with full user training on site, showing you how to use the alarm system once installed.
Fast, no mess
installation
Our alarms can normally be installed in approximately 3 hours with minimal mess compared to standard traditional wired alarms which can take up to a whole day. This allows you to carry on with your day-to-day activities with little interruption.
24/7 Mobile Management*
*Subject to Terms & Conditions
With the optional easy to use mobile app, you can interact with your home or small business security system from anywhere.
With the mobile app you can:
View system status
View status of individual sensors
Retrieve and view event log
View system readiness status
Arm/disarm the security system
View updated events images
View video during events
View video from previous events
Secure wireless
technology
Using the latest state of the art technology, U-Safe alarms are fully secure, reliable and robust to military grade standard. No wires need to be installed resulting in minimal disruption to your décor and property.
Keyholder
response
When your alarm is activated the system will contact up to 4 nominated keyholders quickly. This gives you complete peace of mind that your home is safe and secure.
Pet
friendly
Optional pet friendly systems will give you the freedom of securing your home whilst allowing your pets to roam freely around the house.
Fire
response
With the optional smoke sensors your local fire brigade can be alerted fast and respond to your home in the event of an emergency giving you complete peace of mind.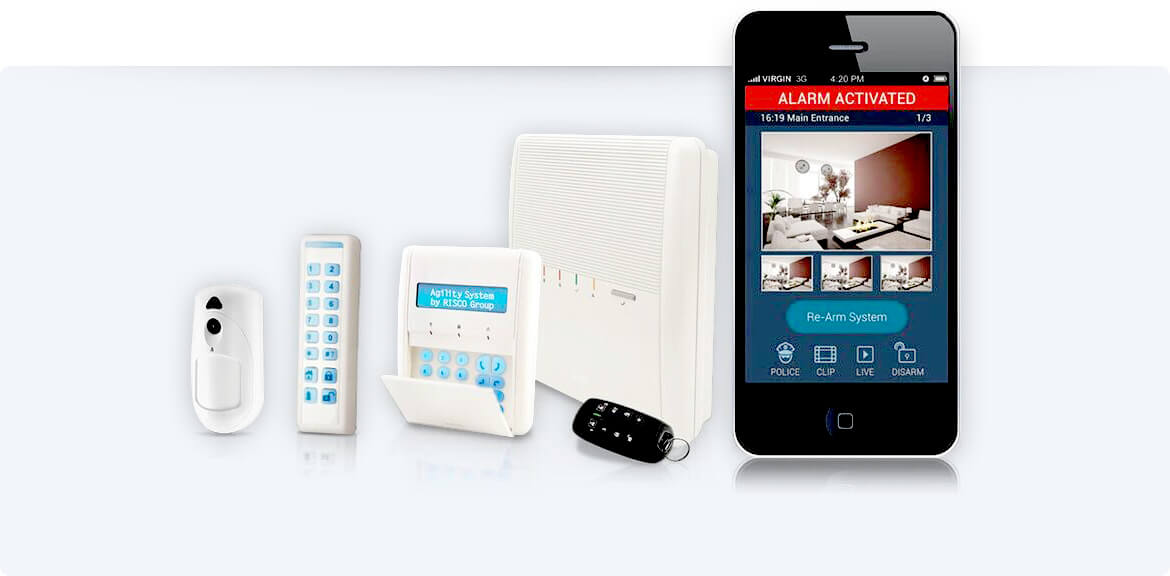 Risco

Winter graded wireless alarm offer £399.99 + VAT
Agility 3 GSM alarm panel
Agility 3 key pad
1 x Wireless door contact
2 x pet friendly PIR sensor
Please note the above offer is subject to taking a U-Safe Security Ltd maintenance agreement which includeds an annual services and system check plus many more benefits. Please ask one of our sales team for further information when booking your free quotation.