COVID-19 Solutions:
CCTV in the home with

U-Safe Security

It's not unusual these days to find CCTV systems in stores, restaurants and manufacturing facilities, but is there any real advantage to installing a CCTV security system in your home? Ask your home insurance agent that question, and the answer you get will be a resounding yes. Home CCTV systems can be an important addition to your home security.
Keep an eye on your children and pets
Monitor elderly relatives, child minder, cleaner or workmen
Record and deter car and garden vandalism
Deter and protect against burglaries
View your home whilst at work or on holiday from mobile devices
Record and deter bogus callers
Monitor nuisance neighbours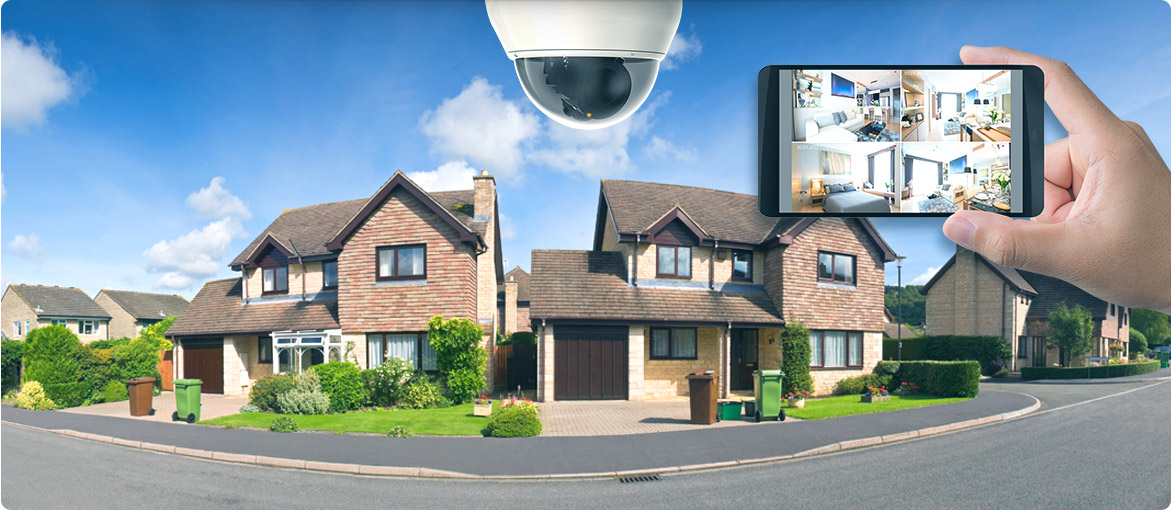 CCTV

Why choose U-Safe for your CCTV:

As a leading provider of CCTV in the UK and Spain, U-Safe Security offers the very latest in CCTV technology to protect what matters to you most whether its your home or business. One of our most popular security and surveillance systems is internet protocol CCTV, also known as IP CCTV. This is a high-tech and comprehensive solution that can cost the same as traditional CCTV, but it uses more advanced technology and offers far more benefits. Our CCTV systems have many advantages over traditional analogue and digital CCTV systems, we offer the following:

15 Times higher resolution
Compared to traditional systems, Our CCTV systems can deliver images up to 15 times clearer and crisper like watching your TV in High Definition.

Far wider fields of view
This is another great feature of the cameras we install, as they can capture far more detail in a far greater area than ever before.

A choice of cameras from 1 Megapixel to over 20 Megapixel
Our IP CCTV can be customized to your needs, with different cameras and options available to suit every budget and specification.

No data limitations
This means your system has the ability to transmit and store exceptionally high quality images without ever running out of room.

Flexibility and ease of use
All you need to view images captured by you IP CCTV system is a PC, Laptop, Mobile phone or even on the TV in the comfort of your front room, which means that you can view your images and monitor security at your home or business from any location in the world.

Quicker and easier to install
Compared to the time and cost of installing traditional CCTV systems, Our methods enable us to use existing network points and cabling reducing the amount of mess and visible cables considerably.