COVID-19 Solutions:
Commercial CCTV with

U-Safe Security

Gone are the days when business owners would leave everything at the confidence of their faithful employees. The times of today demand fool proof security surveillance that can act as a second pair of eyes in your absence. The most unique feature of CCTV is for surveillance purposes, as a deterrent and to help identify intruders. Whatever type of business you have CCTV has many benefits.
You can better guard your business against thefts and keep your goods safe
More effectively supervise your staff and enhance their overall productivity
Keep an eye on the merchandise and monitor its movement
Use the system to evaluate employees performance
Help applying better quality control by constantly monitoring all processes during production
Monitoring the people who enter and exit the building and your staff time-keeping
Resolve employee disputes and security violations by looking back at your recordings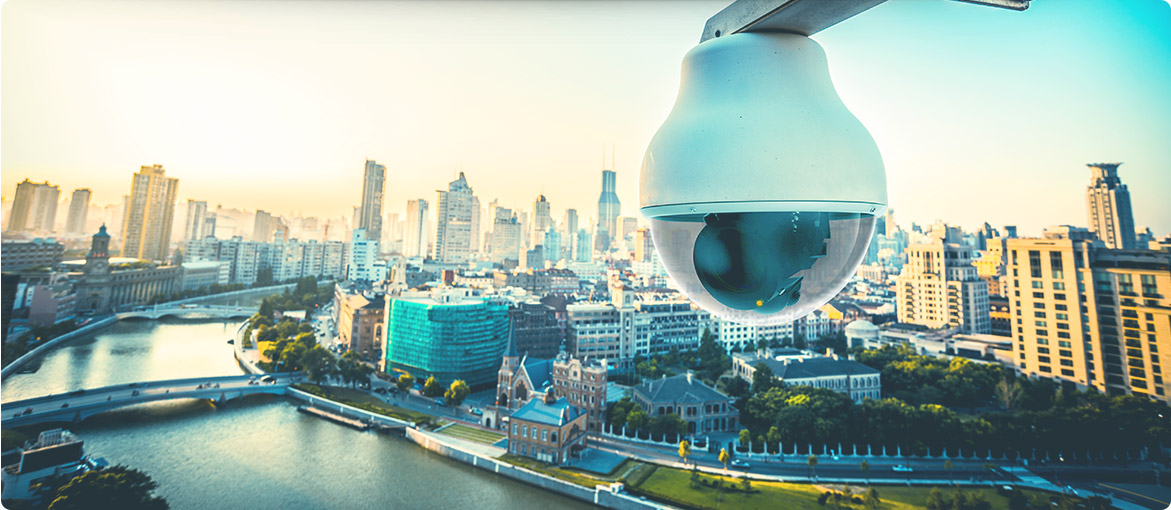 CCTV

Why choose U-Safe for your CCTV:

As one of the leading providers of CCTV in the UK and Spain, U-Safe Security is able to offer the very latest in CCTV technology to help protect what matters to you most whether its your home or business. One of our most popular security and surveillance systems is internet protocol CCTV, also known as IP CCTV. This is a high-tech and comprehensive solution that can cost the same as traditional CCTV, but it uses more advanced technology and offers far more benefits. Our CCTV systems have many advantages over traditional analogue and digital CCTV systems, we offer:

High Definition (HD) image quality
Our CCTV systems all use HD cameras to record crystal clear High Definition images, so you never have to worry about grainy, poor quality images again.

15 Times higher resolution
Compared to traditional systems, Our CCTV systems can deliver images up to 15 times clearer and crisper like watching your TV in High Definition.

Far wider fields of view
This is another great feature of the cameras we install, as they can capture far more detail in a far greater area than ever before.

A choice of cameras from 1 Megapixel to over 20 Megapixel
Our IP CCTV can be customized to your needs, with different cameras and options available to suit every budget and specification.

No data limitations
This means your system has the ability to transmit and store exceptionally high quality images without ever running out of room.

Flexibility and ease of use
All you need to view images captured by you IP CCTV system is a PC, Laptop, Mobile phone or even on the TV in the comfort of your front room, which means that you can view your images and monitor security at your home or business from any location in the world.

Quicker and easier to install
Compared to the time and cost of installing traditional CCTV systems, Our methods enable us to use existing network points and cabling reducing the amount of mess and visible cables considerably.